The Box Of Presence
.2019
Sleep health and mental health have an incredibly strong correlation. I feel it is important to address these topics at a younger age but also in a time when the information is relevant and can really make a difference to one's lifestyle. For many, our senior years of highschool are often some of the most difficult years of our lives. This is where
The Box of Presence
comes into action.
The Box of Presence
is a compact folder that stores
See You Tonight
the sleep guide and also
Meditate Mate
, a step-by-step interactive medication guide printed on double-sided wooden block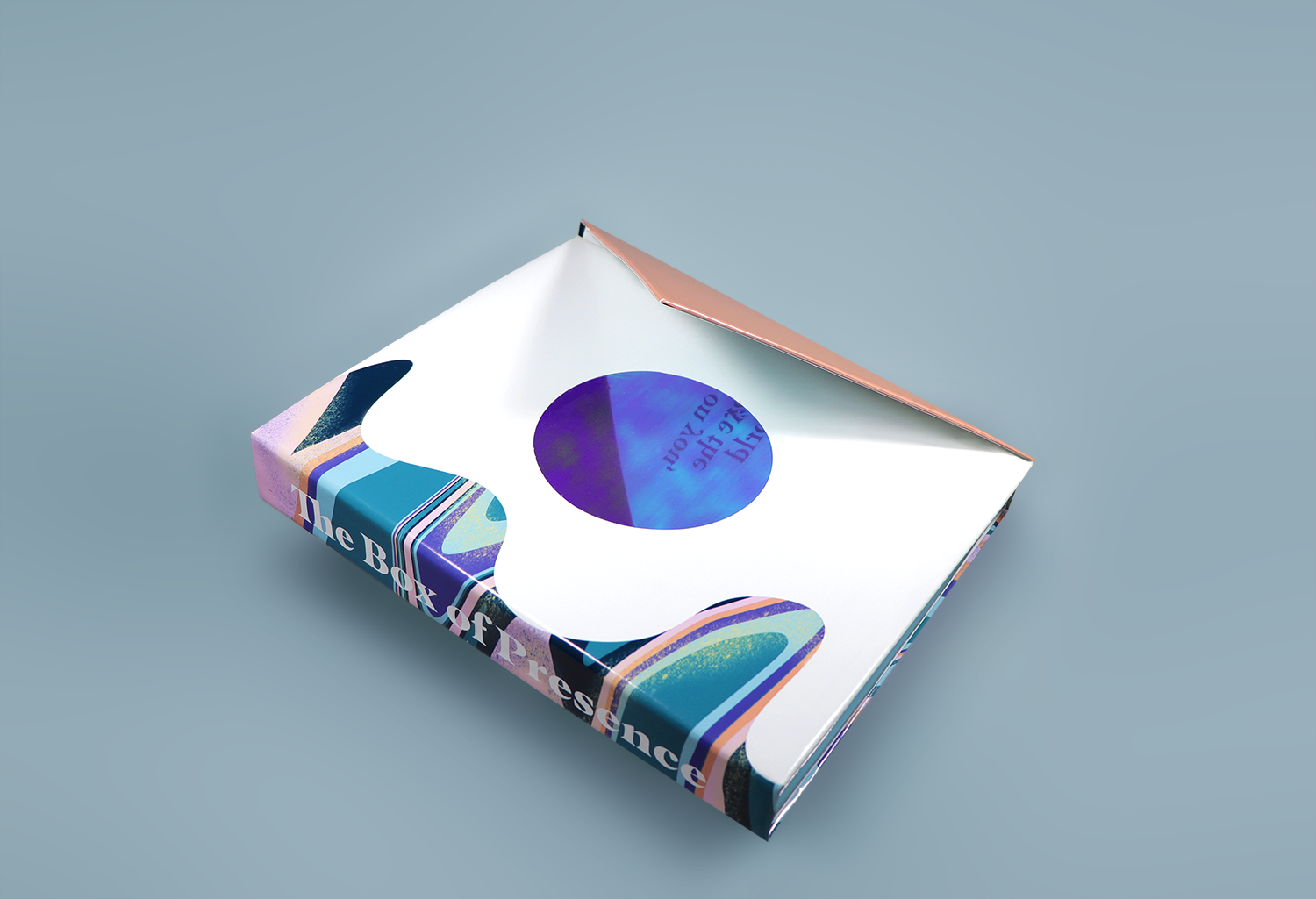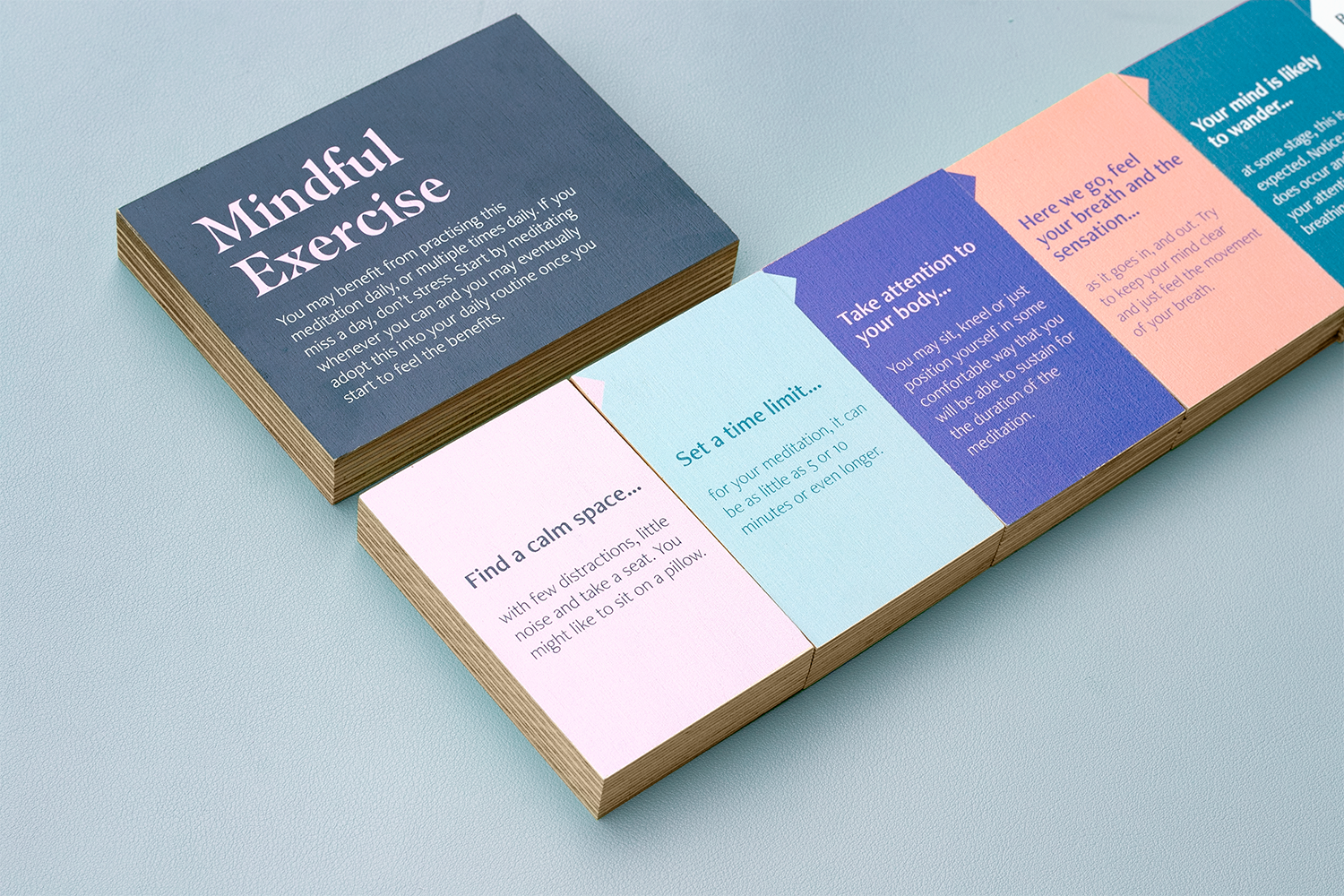 The last section of the sleep guide is the 'Make Your Day' section that consists of positive prompts that will be a surprise each time. This part of the book is intended to encourage an open mind and positive apoproach towards each day when you just can't seem to otherwise look forward to the day.
The content for the 'Sleepy Talk' section of the
See You Tonight
sleep guide was researched thoroughly and written by myself. This section is all about sleep, how it improves our life, why we need a certain amount of it and it also dives into useful resources such as a stages of sleep diagram. Amongst the pages are playful diagrams and soothing colours to create a pleasureable experience for the user. This booklet was designed in InDesign with the aid of some graphics drawn in Adobe Illustrator.
The 'Dreamy Talk' section is also a informative section more specifically regarding dreams, also researched and written by myself. There is also a Dream Journal component which is a series of blank but sectioned pages to allow space for recording any special or memorable dreams.